Sam Holt Band Announces August Run to Celebrate Michael Houser 
Sam Holt Band Presents Remembering Mikey: A Celebration of the Music, Memory, and Spirit of Michael Houser
Athens, GA –(May 23, 2023) The Sam Holt Band will perform three shows in honor of Widespread Panic's founding guitarist Michael Houser this August. The first show will take place on August 10th in Atlanta at Smith's Olde Bar to celebrate the 21st anniversary of Micahel Houser's passing. August 11th is at The Visulite Theatre in Charlotte, NC and the final performance will be on August 12th at the Charleston Pour House in South Carolina.
August 10th marks the 21st anniversary of Michael Houser's passing. His contributions to Widespread Panic's music and live shows have left an indelible mark on the jam band scene. Holt was Michael's guitar tech, but Houser encouraged Sam to make his own music. Holt, who went on to play with Widespread Panic, Outformation and the Sam Holt Band, credits Houser with setting him on his way. "I carry that, some of his belief," he said. "He gave me a lot of confidence that I guess was there, but I hadn't found it yet."
The Remembering Mikey tour features songs Houser wrote and sang for Panic, songs from his posthumously released solo album "Sandbox." and songs written by Holt that Houser inspired.
Tickets for the Sam Holt Band's upcoming shows in Atlanta, Charlotte, and Charleston will be available on the venue websites starting May 23, 2023. Early ticket booking is highly recommended as these shows are expected to sell out quickly.
For more information about the Sam Holt Band, including updates on tour dates and other news, please visit www.samholtband.com or @samholtband on Instagram.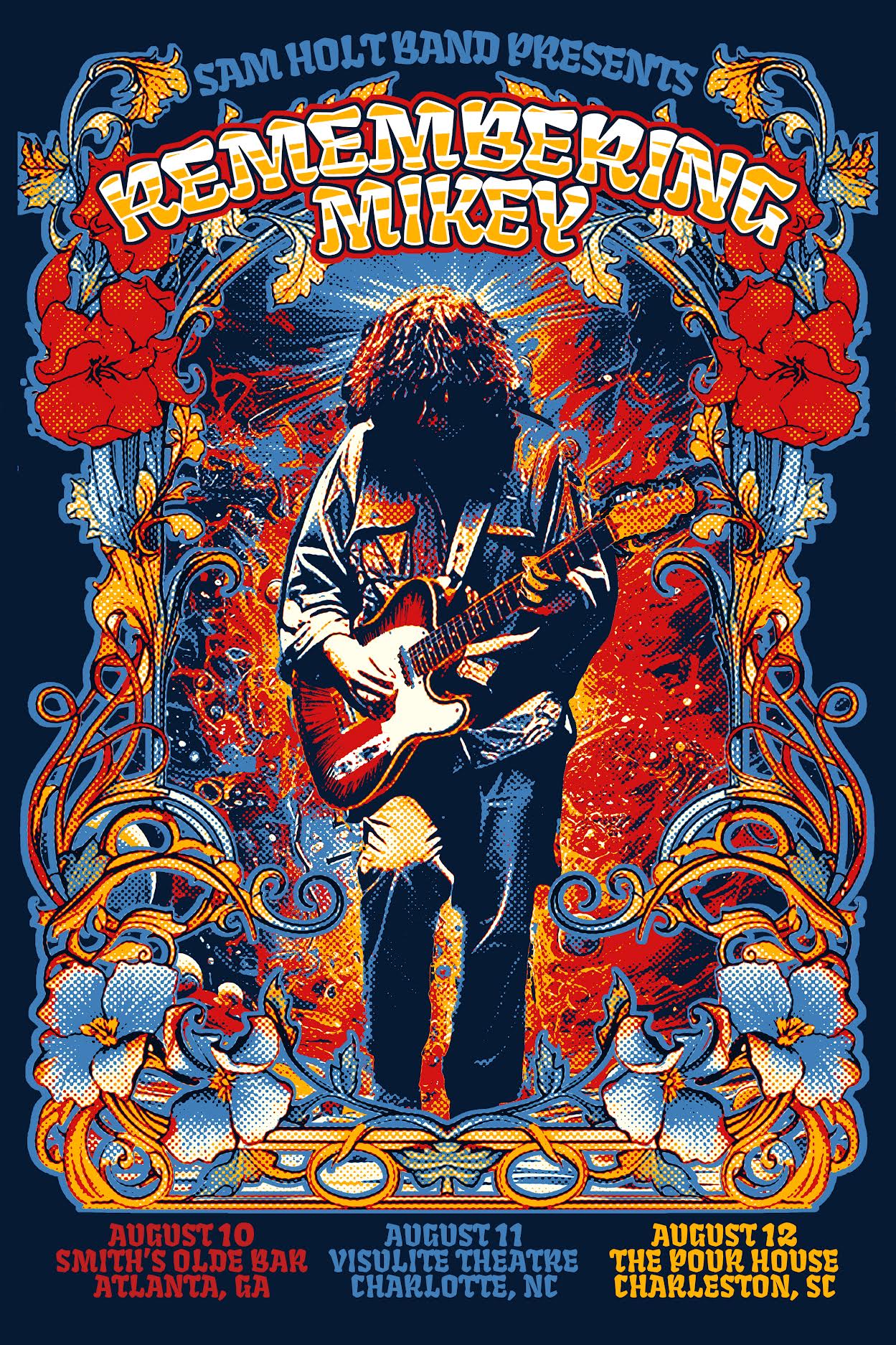 Sam Holt Band:
Sam Holt - Guitar and vocals
Adam Grace - Keyboards and vocals
Ross Parker - Bass
Jeremy Ward - Drums and vocals
####### 
Media Contact:
Andrea Holt 
Home Team Publicity
404.906.8936
hometeampublicity@gmail.com